The Divine Navigation Group Program
Step Into Your Power and Live Your Soul's Purpose
I have been where you are now. I know what it's like to be a spiritual being, trying to live an awakened life and owning a soul based business … living in a place of fear, anxiety and overwhelm; never knowing how you're going to make it to the next day, let alone the next hour or minute.
Being pulled in multiple directions, lost, unfulfilled.
Unable to tap into your inner guidance, your divine gifts and not knowing your purpose in this world.
Yearning to step fully into your own power and live a soul driven life- every single day.
I hear you. I feel you. I am you.
I am an empowered empath, a soul healer, a true visionary and a nurturing agent for change and transformation.
I am here to hold space for you to heal and walk The Journey – Your Path Back to YOU.
I have been where you are today. I know things are hard, maybe even debilitating, but I promise you things will get better. I used to suffer. A LOT! I suffered with severe panic attacks- up to 14 a day. I suffered with severe anxiety- living in extreme fear ALL THE TIME. As a result of those, I suffered from depression. I was lost, afraid, I didn't know who I even was anymore, let alone why I was here on this planet.
I am on the same Journey of transformation you are; I'm just a bit ahead of you on the path. I've learned the hard lessons, the difficult path and the wrong methods so you don't have to struggle.
What are you suffering with? Suffering from? What's holding you back?
I am here to awaken your personal power by releasing whatever is creating suffering in your life at this moment so that you can live your true purpose from the place of your soul.
Through my process, The Journey, I will walk with you and help you navigate your path back to YOU.
STOP!! Take a long, deep breath and place your hand on your heart. Do you feel that? That's called purpose and presence. You are here for a specific reason- do NOT give up on that!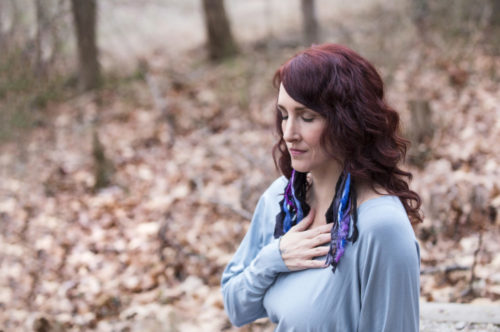 Do you want to:
Eliminate suffering?
Let go of the effects of past trauma and fear?
Be present in each moment and enjoy your life again?
Find peace, happiness, and joy?
Create passion in your daily life?
Reclaim your personal power?
Realize your true purpose?
Live a soul driven life?
If the answer is YES, then let's go on this journey together with a child-like curiosity and eagerness to learn more. This is your chance to reclaim who you truly are with my support and guidance- loving, truthful, and safe but bold and fearLESS!
With 23+ years of experience in this field, I have supported and empowered transformation in hundreds of people just like you.
Beyond my vast life experience, I am a Divine Navigation coach, a level 6 Reiki Master Teacher through the Karuna Ki level, an Angelic Healer as well as a yoga and meditation instructor. I also hold a Bachelors in Kinesiology, a certification in neuro-nutrient therapy, a certification in holistic health, and am a member of the American Association of Drugless Practitioners.
You have a unique blueprint and a unique set of energies that belong only to YOU. Let's take The Journey together and rediscover and reclaim the true YOU! I'm not going to tell you the path will be all rainbows and unicorns but I do guarantee that it will be worth it. YOU are worth it!
Remember – Suffering Is Optional!
If you DESIRE to:
Live from a place of personal power
Learn to use and trust your inner guidance- knowing what is right for you each moment
Draw people and circumstances to you to manifest your dreams
Know exactly how to create true, lasting fulfillment
Be completely clear on your specific purpose and how it live it every single day
Then please apply to chat with me and see if this Journey is right for you right now. I have a new group program starting in January 2018.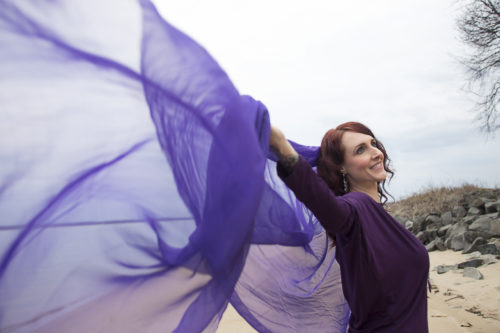 One of my fabulous clients Michele said it best regarding her work on her Journey- "Being fully present and living from a place of my soul is the most expansive from of freedom I've ever known."
Other Praise for the Journey:
"For most of my life I lived as if I was being pushed to move forward too quickly, struggled with making peaceful choices and felt constantly fatigued. I had racing thoughts and sometimes a feeling of impending doom and gloom.
I am a very smart, well rounded and highly educated and intuitive woman. I tried holistic remedies myself and saw traditional nutritionists, counselors and even a few psychiatrists! Still, very little lasting relief.
But meeting Aimee changed everything! Aimee understood everything I told her about my crazy behaviors and almost daily struggles. Within just a few hours of following Aimee's advice, my life began to change.
First, the cloud of doom and gloom that hung over my head began to diminish. The second day I felt like a rock star feeling relaxed yet focused and by the third day I felt refreshed and ready to take on the world like never before.
Aimee's work is priceless! She was a Godsend at the exact time I needed her and I am eternally grateful."
– Mary from New York –
"I contacted Aimee because I was living in a state of worry, anxiety most of the time. I had been through this for years and tried everything from prescription medication to over the counter supplements and nothing seemed to work really well for me. When I first started working with Aimee I would say I was generally consumed by worry, fear, and anxiety. After just a few days of working Aimee's suggestions into my life, I already felt relief!  I now longer walk around worrying every minute that something is going to happen to me our one of my loved ones. I am calm and at peace!  Aimee has been wonderful to work with!  She is easy to talk to and really gets it!  Her program is great and I would recommend it to anyone who is loving with overwhelming anxiety, worry or fear!  It will change your life.  Thanks Aimee!"
– Gina L. –
"My experience with Aimee has been an outstanding one. She is incredibly knowledgeable, patient, compassionate, and trustworthy. She is always there when I need additional support. She is professional but with a sense of humor. Because of our work together, I am happier and healthier than I have been in years."
– Barb D. –
 "Aimee is very intuitive and helps me understand my energy blocks. I always feel grounded, less stressed, peaceful, and clear headed and filled with calming energy. I have only great things to say about her. I highly recommend her services!"
– Ruth O. –
"Aimee's range of knowledge is astounding. She has helped me release negative habits dealing with my current condition and has led me on a path of healing and self-discovery. I am looking forward to working with her further!"
– Becky J. –